"Learning is more than the acquisition of the ability to think; it is the acquisition of many specialised abilities for thinking about a variety of things."
Lev Vygotsky, 1896-1934
This large first floor room has modern comfortable furniture with high ceilings and good lighting. It has air-conditioning and can be partitioned in half if a breakout space is required.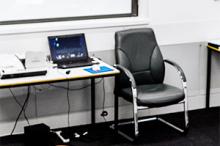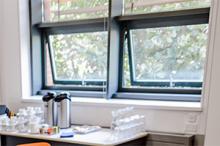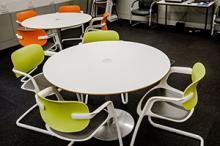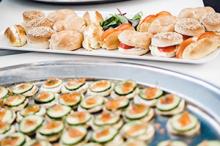 Room configuration
Vygotsky Suite
Dimensions
17.95m x 6.90m
Capacity (2m social distancing)
16
Equipment details
Wireless, Flipchart, Projector & Screen, TV Monitor
Room configuration
Vygotsky 1
Capacity (2m social distancing)
6
Equipment details
Wireless, Flipchart, Projector & Screen, TV Monitor
Room configuration
Vygotsky 2
Capacity (2m social distancing)
0
Equipment details
Wireless, Flipchart, Projector & Screen, TV Monitor