"The quality of interaction, engagement and participation on the Zoom training session was greatly enhanced by the live stream studio at the Tomlinson Centre. There were lots of positive comments about the clearness of the audio and the on-site technician provided excellent support throughout. Thank you for making the delivery of the training such a positive experience." - Richard Boxall, Hackney Education
Our live stream studio takes the stress out of running virtual events. The lighting, sound, picture quality and multiple screens set up provides a professional experience for the presenter and the audience.
This private studio benefits from natural daylight, a blackout blind and has everything you need to make your next live streaming event a success. We offer the highest quality AV, secure WIFI and your choice of online hosting platforms including Microsoft Teams and Zoom. We also have an on-site technician available to answer your questions at any time.
It is ideal for virtual talks, workshops, training sessions or any live streaming event. 
Get in touch to find out how we can help you plan your next virtual event.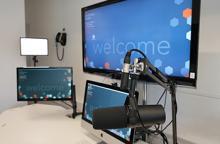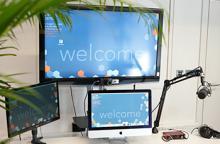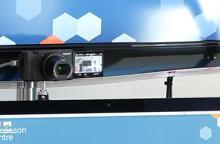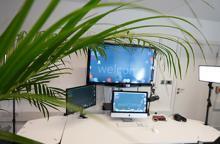 Room configuration
Live Stream Studio
Capacity (2m social distancing)
2
Equipment details
4k camera, monitors (64", 48", 21"), lighting, audio interface, microphone, headphones, computer