"People. A musician must make music, an artist must paint, a poet must write, if he is to be ultimately at peace with himself."
Abraham Maslow, 1908-1970
This large room can be separated by a sound proof partition into two equally sized rooms, ideal for simultaneous workshops or breakout space. Its large original dormer window adds to the character of the room giving it a light and airy feel.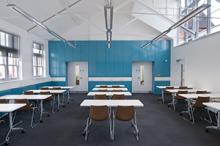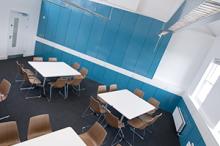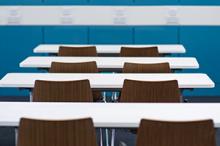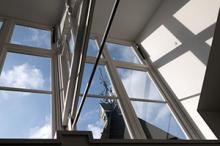 Room configuration
Maslow Suite
Capacity (2m social distancing)
12
Equipment details
Wireless, Flipchart, Projector and screen, Laptop
Room configuration
Maslow 1
Capacity (2m social distancing)
0
Equipment details
Wireless, Flipchart, Projector and screen, Laptop
Room configuration
Maslow 2
Capacity (2m social distancing)
0
Equipment details
Wireless, Flipchart, Projector and screen, Laptop